The BV300 can evaporate as much as 50,000 litres (13,200 gallons) in 24 hours depending upon the wastewater quality. It can also be used to heat frac water or strip ammonia from leachate.
There are several configurations of this model. It can be trailer mounted for mobile projects or it can be customized for permanent placement.
Multiple BV units can be operated together in a modular fashion as well. They can be fueled with either natural gas or liquid fuels.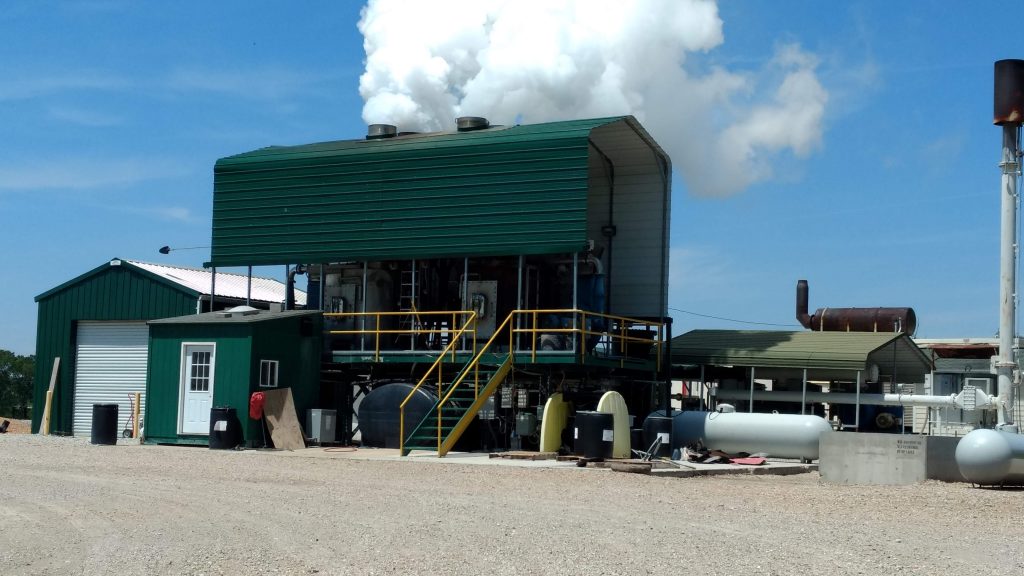 GENERAL SPECIFICATIONS
| | | |
| --- | --- | --- |
| Parameter | Metric | Imperial |
| Fuel type – natural gas / methane / LPG | 6.08 GJ/h | 5.8 MBtu/h |
| Fuel type – diesel #2 | 165 L/h | 44 gal/h |
| Evaporative capacity (water) | 2084 L/h | 550 gal/h |
| Electrical requirements | 415V, 3-ph, 63 kW | 480V, 3-ph, 63 kW |
| Noise value at 10 m or 33 ft | 70 dBA | 70 dBA |
| Dimensions | 2.24 m x 5.5 m | 88-in x 217-in |